WISCONSIN-BASED and FAMILY-OWNED
Azura Living created its name from the Latin word for "blue sky". It fits nicely with the clear, crisp skies found throughout Wisconsin where Azura Living is based. It also speaks to our founder's desire to create an inspiring company with a healthy and positive environment for our guests, residents and team members.
Josh McClellan, founder and CEO of Azura Living, has spent more than 35 years in the healthcare industry. He started the company in 2008 with a vision to transform the culture of care. Today, the Azura Living family is committed to providing our guests with the finest amenities, the most innovative therapies, and personalized care.
The Azura Living team and company are guided by five core values
"We RETAIN and hire the finest people"
Are you looking for a rewarding and meaningful career? Azura Assisted Living and Memory Care is committed to working with the best, brightest and most dedicated in the industry.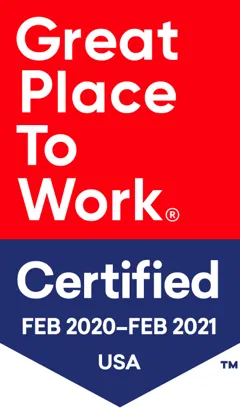 We see each member of our team as a critical partner in the mental, physical and spiritual development of our residents.
Join us monthly for Memory Cafe! Memory Cafe's are places where persons with early-stage Alzheimer's or a related dementia can go with their care partners to socialize and have fun with other people going through similar things.
Engage in educational topics related to memory, participate in mental/physical exercise, learn memory techniques/ strategies and enjoy social support, creativity and laughter. Classes are offered three times a week for […]
THE FIRST MONDAY OF EVERY MONTH, 12 - 1 PM VIA ZOOM March - When Grandpa Forgets: Teaching Children about Alzheimer's and Dementia April - Responding vs. Reacting: Remaining Calm […]
Do you have questions about Azura? Our expert care teams would love to hear from you!


"The Azura team's compassion towards their residents is what really sticks out the most about this facility. All of the rooms here are private rooms. I would absolutely recommend Azura Memory Care to others."